Carol Rossi-Zabielski
Realtor® & Team Leader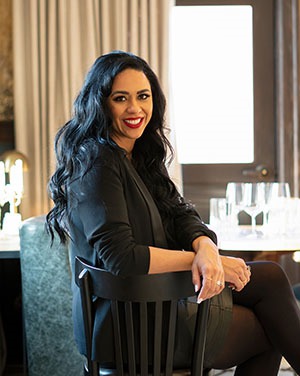 Carol has been involved in Real Estate through her family's business ever since she can remember. Originally from Brazil, Carol moved to Kansas City to learn English and to obtain a Bachelor of Arts in International Business and Marketing. After graduation she was offered a Graduate & Teaching Assistantship and decided to pursue an MBA in Entrepreneurship at Park University. She lived in Kansas City MO & Parkville most of her college years. After getting married, Carol moved to the Kansas side and fell in love with the area. She has worked with construction project management, education, finance, accounting and business management; she then found Real Estate and felt right at home. 
Carol loves touring homes, and getting homes staged for sale. She gets to use her amazing skills in this profession, and her passion shows in everything she does for her clients. She won several awards throughout her real estate career and was featured in many local leadership magazines in 2021. She is part of the top 1% of agents in the area. Her honesty, grit and commitment to her clients is unmatched.
When she's not selling houses, she loves spending quality time with her family and friends, traveling, interior design, photography, learning new things, reading, writing and good wine. Carol leads a wonderful team, and they always have your best interest in mind. Carol will work for you, represent & advocate for you from beginning to end. Once you work with Carol, you'll be amazed at what superior real estate service looks like. Her reviews speak for themselves- check it out!